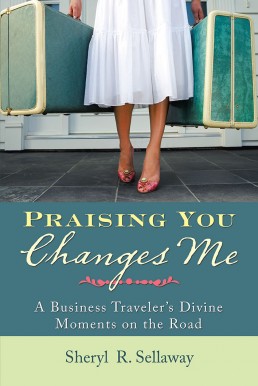 Praising You Changes Me
Praising You Changes Me is a compilation of true stories based on events in the life of a business traveler—just trying to get from one place to another. In doing so, she encounters strangers who interrupt the journey with cries for help, life-threatening situations, opportunities to share the gospel and prayer time in some very busy places.  At the same time, she places herself on the receiving end of a few miracles, unbelievable acts of kindness, excruciating incidents and moments of divine healing.
The journey is jam-packed with busy airports, hotel rooms, car trips, lost items, crowded flights and a few unforgettable people who remind us that we all need God's divine intervention. Through the ups and downs, joys and challenges of her travels, the author praised God along the way, ushering in opportunities to change, grow and expand her heart, strengthen her faith and testify about the Lord's almighty hand on her life.